Welcome to the Games!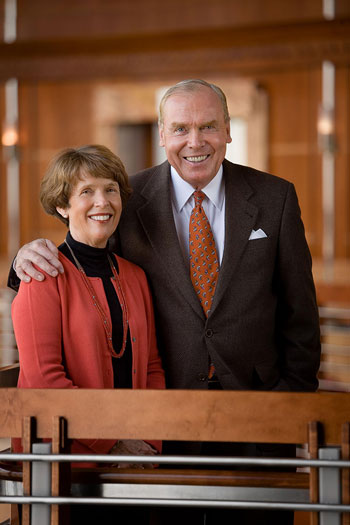 Welcome to the Huntsman World Senior Games! Each year we reflect on the joy we receive from being the title sponsor of the Huntsman World Senior Games. What a wonderful event this is! It is amazing to see the growth since 1987.
You are such an inspiration to us. We can feel your energy and enthusiasm for life as we mingle with you. We get so excited to see thousands of athletes marching into the stadium, the animation on the faces of the children and entertainers, the thousands of volunteers happily performing their tasks, the anticipation of the next day's competition-no wonder these Games have earned the title of "the premier senior athletic event in the world."
Enjoy yourself, take in the beauty of St. George and the surrounding "color country," renew old friendships, make new ones, and remember that you are all winners to us!
God bless each of you,

Jon and Karen Huntsman