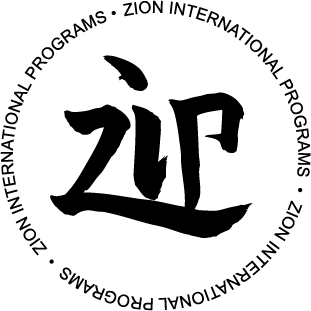 ザイオンインターナショナルプログラムは当初、レクリエーションツアーと、日本とアメリカの交流を促進する為に1986年に設立しました。しかし、何年にも渡って、ZIPとしての任務は、教育、スポーツトレーニング、インセンティブ、テクニカルツアー、そしてアジア各国の国際的なイベントなど様々なプログラムのコンサルタントまで成長しました。
ユタ州セントジョージ市に本部を置き、ZIPはグランドキャニオンをはじめとする7つの国立公園の中心に位置します。何百万人もの海外旅行客が毎年、壮大な景色を堪能するためにユタ州南部に訪れます。セントジョージ空港と、車で2時間ほどにあるラスベガス・マッカラン国際空港に恵まれ、どの国からでもアクセスしやすい環境です。
ザイオンインターナショナルプログラム(ZIP)は、ハンツマンワールドシニアゲームの公式パートナーです。ZIPはこのシニアゲームに出場する日本人選手に、存分に試合に集中、そして楽しんで頂けるようサポートいたします。ZIPの経験豊富な通訳者、日本文化の深い知識を持った、周辺地域に詳しいスタッフと共に、このシニアゲームを忘れられない思い出にしましょう。
ハンツマンワールドシニアゲームの登録や、旅行の企画などに関してのお問い合わせは、下のボタンをクリックしてください。
---
Established in 1986, Zion International Programs was originally created to facilitate recreational tours and exchanges between Japan and America. However, over the years the role of ZIP has expanded to that of consultant with expertise in the areas of Educational Programs, Sports Training Programs, Incentive/Technical Tours and International Event Programs for all Asian countries.
Headquartered in St. George, Utah, ZIP is ideally located in the center of seven national parks, the most famous being Grand Canyon. Millions of international visitors come to southern Utah each year to witness some of the most spectacular scenery in the world. With a local airport and the McCarran International Airport located in Las Vegas, Nevada only two hours away, it is very convenient to access St. George and all its surrounding beauty from any country in the world.
Zion International Programs (ZIP) is the officially recognized partner of the Huntsman World Senior Games. ZIP specializes in aiding and assisting Japanese athletes who compete so they can fully experience and enjoy the Games. With fluent translators, a deep knowledge of Japanese culture, and firm experience with the surrounding area and the Games, ZIP will make certain your experience is unforgettable.
To contact a ZIP representative who can help you register for the Huntsman World Senior Games and plan your trip, please click the button below.