It goes without saying that we are living in unprecedented times. With everything that is going on, we wanted to offer a bit of relief from the stress of it all. The Huntsman World Senior Games produces a weekly podcast called The Active Life. Every episode from the beginning we've signed off with the catch phrase "...stay active." (You can check out all the upbeat, fun, relevant content here.)
And so, until things return to a semblance of normal (and they will eventually), we'd like to provide an occasional thought on how to stay engaged. Bookmark this page and check back regularly for ideas to keep your body, mind and soul... active.
May 19, 2020 - In all of the flurry and craziness of COVID-19, the disruption, fear, uncertainty and pain, no light has shined brighter than John Krasinki's Some Good News. Checking out his final episode, is definitely a great way to ... stay active!
---
May 8, 2020 - Let's get a work out in shall we? This YMCA Beginner Bootcamp utilizing a chair and weights is a great way to …stay active.
---
May 7, 2020 - Most of us are spending more time than ever at home. It seems like now is a good time to grasp some basics of interior design and maybe add a little "oomph" to the decor. Lauren Cox and Skillshare offer this free course to help you find your style and make it a reality. Home improvement is a great way to …stay active.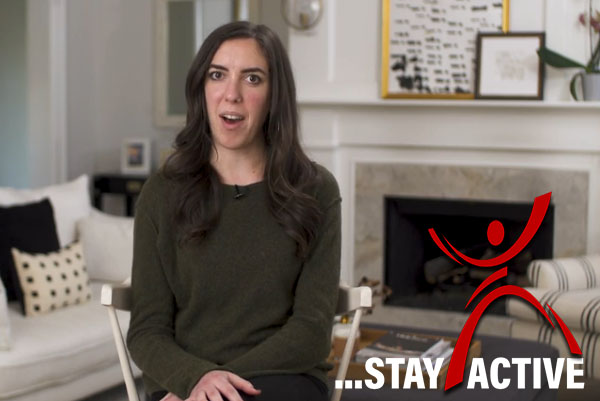 ---
May 6, 2020 - There are so many benefits of being grateful. Today, why not start a gratitude journal and give a boost to your physical, emotional, mental and spiritual health? Being grateful is a great way to …stay active.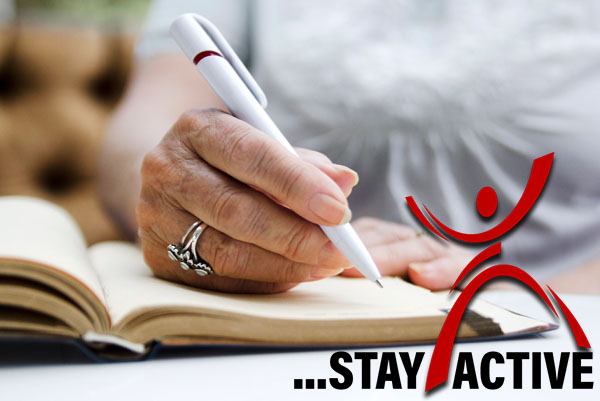 ---
May 5, 2020 - Research has shown that HIIT (High Intensity Interval Training) might be the best workout-style for older athletes. This 30 minute HIIT routine from the Greater Brandywine YMCA is sure to get your heart pumping, but maybe that's just what we need to …stay active.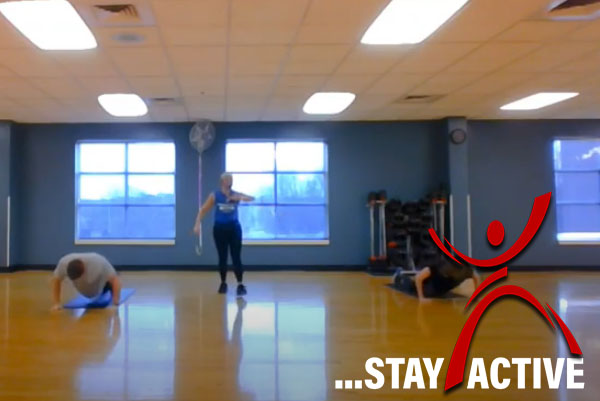 ---
May 4, 2020 - Who is interested in the making the best chocolate chip cookie in the world? Well, the good people at Tasty were, and they think they've found it. With shelter-in-place restrictions being eased in several states, why not make a double batch and share it with a loved one or neighbor? Responsibly social distancing of course. Sharing chocolate chip cookies is definitely one of my favorite ways to ..stay active.
---
May 2, 2020 - The Pacific Crest Trail runs from the Mexican to the Canadian border and is 2,653 mi (4,270 km) long. It ranges in elevation from just above sea level at the Oregon–Washington border to 13,153 feet (4,009 m) at Forester Pass in the Sierra Nevada. The route passes through 25 national forests and 7 national parks. It took this guy about 5 months. You can do it today in 3 minutes. Enjoy and ...stay active.
---
May 1, 2020 - If you haven't jumped on the John Krasisnki Some Good News band wagon yet, it's time to get aboard. Finding the good in the world is a great way to ...stay active.
---
April 30, 2020 - Today's idea is twofold. It reminds us of the good times when we gathered together for a sporting event (times that we believe will come again) and …puppies. Check out the rescue pups that competed in the Puppy Bowl this last Super Bowl. Hang in there and …stay active.
---
April 29, 2020 - Let's branch out a little. We all have to eat, right? So how about we learn how to make, according to Molly Baz (the featured chef), "The best tasting grilled chicken sandwich she's ever had…"? Getting into the kitchen and cooking something new is a great way to …stayactive.
---
April 28, 2020 - How about another adventure? Today let's visit the Middle Earth with a look at New Zealand. Sit back, enjoy and ...stayactive.
---
April 27, 2020 - It's Monday and it's time for another home workout to start off the week right. This one is from the YMCA and focuses on total body strength. Let' GO and ...stay active.
---
April 26, 2020 - Sunday just feels like a great day to be grateful. For today's idea, listen to the latest episode of The Active Life podcast and get turned onto some of the amazing health benefits of being thankful. Once you've done that, why not write a thank you note to someone who has had an impact in your life, big or small? Things are getting better. Hang in there and ...stayactive.
---
April 25, 2020 - We've been itching for another adventure. How about the bonnie hills of Scotland? Enjoy the beauty of the earth and ...stay active.
---
April 24, 2020 - Let's try another workout. Marianne is our director of Powerwalking and today she guides us through a workout with cans of pumpkin pie filling. Suhweeeeet. Stray strong and …stayactive.
---
April 23, 2020 - Today let's explore another National Park in the United States. Dry Tortugas National Park is in the Gulf of Mexico, west of Key West, Florida. It comprises 7 islands, plus protected coral reefs. Garden Key is home to beaches and the 19th-century Fort Jefferson. Take a look around and …stay active.
---
April 22, 2020 - This is a few days old, but if you missed it, you really missed something. Music brings us together. Today we share the One World: Together at Home Special to Celebrate COVID-19 Workers, a collection of some amazing live performances from some of the biggest names in the industry today, directly from their living rooms. There's over 8 hours of performances here, so maybe turn it on, go about your day and ...stayactive.
---
April 21, 2020 - Every national park in the system has an introductory film that is shown in their visitor's center. Zion National Park just released a brand new one that is unlike anything you've ever seen. To celebrate, they are streaming it online, but only until April 26. Check it out and ...stay active.
---
April 20, 2020 - Let's get Monday rolling. Another great cardio and resistance workout with Jennifer from the Sand Hollow Aquatic Center. She does a great job of leading us through a fun and energizing work out. Enjoy it and ...stay active.
---
April 19, 2020 - In many traditions around the world, Sunday is considered a day of rest. Today let's rest and meditate from the stress of social distancing with some deep, relaxing, healing music. Sometimes being calm is a great way to ...stay acitve.
---
April 18, 2020 - Here's a fun workout from the YMCA of Greater Houston. Strength training for active older adults. Remember if you don't have dumbbells at home, a water bottle or milk jug works just fine. It's just another way to ... stay active.
---
April 17, 2020 - Let's go on another journey today. How about the mystical and magical World Heritage Site of Machu Picchu in the Peruvian mountains? Take a look around and ...stay active.
---
April 16, 2020 - Here's another great stay-at-home workout from our friends at the Sand Hollows Aquatic Center. This time Jennifer focuses on cardio and resistance training. Another great example of how to ...stayactive even when your regular routine is not available to you.
---
April 15, 2020 - Let's get out of the house and take a virtual stroll through the world-famous Guggenheim Museum in New York City, USA. It's a great way to ...stayactive.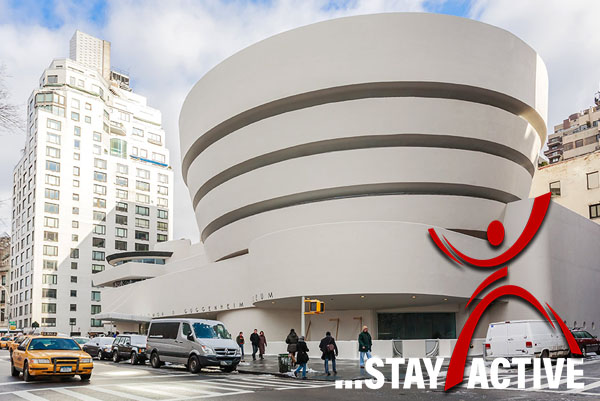 ---
April 14, 2020 - Debra Atkinson, the founder of Flipping 50 offers an accessible Coronavirus workout. We've hosted Debra on The Active Life podcast before. She's got a real, no-nonsense approach to active aging. Check out her workout as you continue to work to ...stay active.
---
April 13, 2020 - Marianne Hamilton is the Director of Racewalking and Powerwalking for the Huntsman World Senior Games. But her talents stretch way beyond that. Flexibility is so important, especially as we age. Follow along with Marianne as she helps us get flexible and ...stayactive.
---
April 12, 2020 - This Easter Sunday will be unique for most families around the world. Today, let's ...stay active at home with a mini-coloring book of Easter Eggs. Download, print and color and then take a photo and share it on your social media with the hashtag #stayactive.
---
April 11, 2020 - We're all stuck at home right now. While we're sitting on the couch, how about upgrading to the front row of the Expedition Everest Roller Coaster at Disney's Animal Kingdom. This coaster holds the Guinness World Record for the most expensive roller coaster ever built. Strap in, keep your hands and feet in the ride at all times and … stay active.
---
April 10, 2020 - Before we leave winter entirely behind, we thought you would like to see Canada's annual hair freezing competition. Let's all have a laugh as we ...stay active.
---
April 9, 2020 - Today's idea is a seven minute Tabata-style workout. But don't let the seven minutes fool you. Tabata is a form of High Intensity Interval Training of HIIT and this one is a workout. If you find that it's too difficult, make adjustments in the time you perform the exercise or the intensity in which you do it. Either way, enjoy the workout and ...stay active.
---
April 8, 2020 - Over the past couple of weeks we've been to some pretty amazing places. Let's take a trip to Carlsbad Caverns National Park today. It will take a few minutes and we think you will be impressed. In the meantime ...stayactive.
---
April 7, 2020 - There are so many volunteer opportunities in the world in the best of times. COVID-19 has ramped up those needs exponentially. For many of us the question is what can I do and how do I go about it. The website justserve.org might have some answers to those questions. Today, let's see if we can reach out and find a way to help those in crisis, even in our own communities. Helping someone is a great way to ...stayactive.
---
April 6, 2020 - Let's take a field trip to a museum today. The Van Gough Museum in Amsterdam is full of his work as well as a virtual tour where you can feel like you're right there in the action. Enjoy and ...stay active.
---
April 5, 2020 - Today our shared idea is all about connection. Many of us are unable to connect in the way we'd like with our family and loved ones. This will pass eventually. But in the meantime let's connect with our ancestors. The site familysearch.org provides plenty of ways to learn about your family name and what your ancestor's lives might have been like. With a free account you can create your own family tree or even help others connect with their families through digitizing written records. It's a great way to …stayactive this Sunday.
---
April 4, 2020 - If you're a swimmer at the Huntsman World Senior Games you'll recognize the lobby of the Sand Hollow Aquatic Center. If you are not, it's still a great (non-swiming) aerobic workout to help stay active during this time of social distancing.
---
April 3, 2020 - Every day we share a new idea. We've had fun with these virtual tours of some amazing locations. Let's visit Hawaii Volcanoes National Park today as we all work to #stayactive
---
April 2, 2020 - Balance in so important, especially for an aging athlete. The better balance, the better performance on the court. The better balance, the fewer falls at home. The fewer falls, the fewer injuries and the list goes on. Today's exercise video is designed to enhance performance and prevent injuries in seniors who are interested in developing and maintaining foundational fitness. The instruction is provided by Dr. Becca Jordre and describes the importance of each exercise and is followed with clear instructions. Give it a try and ...stay active.
---
April 1, 2020 - It's never too late to learn something new. The British Museum, known as the Museum of the World, has a fascinating interactive website that shows us just how connected we really are across cultures and centuries. Take a virtual tour today and … stay active.
---
March 31, 2020 - We've travelled, strengthened our minds and had a laugh. Let's go back to a physical activity. If you are unable to go to the gym right now, or if you just don't want the expense, there are many ways to train at home. This circuit might be challenging but they share alternative movements throughout. Have fun with this work out and ... stay active.
---
March 30, 2020 - With the notice that social distancing efforts will continue in many parts around the world, we thought it might be time for another virtual tour of the great outdoors. This time, let's visit one of the least visited national parks in the United States National Parks System, Kenai Fjords. We'll get the chance to see how ice, rock and sea co-exits as they have for thousands of years. We'll rappel down into a crevasse in a glacier and kayak among icebergs. This is a fun one and another way, when you're stuck at home, to ... stay active.
---
March 29, 2020 - Houses of worship are closed all around the globe. Today, our suggestion is to find some way to commune with a higher power in whatever form feels right for you. Prayer, meditation, service, contemplation, it makes no difference. Finding spiritual strength is another way for each of us to … stay active.
---
March 28, 2020 - When all this all over, and someday it will all be over, you might want to shake things up a bit and travel. For that next trip to France, let's learn top 10 basic French words every BEGINNER should know. It's just one way to keep your mind engaged and ...stay active.
---
March 27, 2020 - My mom always says, "Sometimes you have to laugh to keep from crying." And after all, laughter really is the best medicine, isn't it? With that in mind, how about a laugh today? What if the drawings your kids or grand kids made were real? An artist re-imagines what the world might look like if it were designed by a child.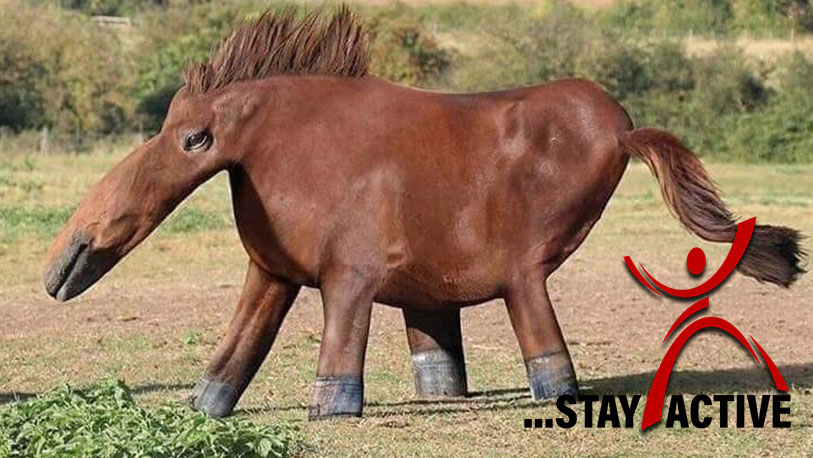 ---
March 26, 2020 - Let's to something fun today. Have you ever wished you could draw a little better? In his intriguing TED Talk, Graham Shaw believes drawing is more about belief than ability. In a few minutes he demonstrates how anyone can draw simple figures. He'll also share how this simple act can make a positive difference in the world.
---
March 25, 2020 - There is power in music. It makes us laugh. It makes us cry. Music can motivate us and it can help take our minds off of our challenges. Today, we want to pay tribute to one of the greatest in the music world. Kenny Rogers (1938-2020) made the world a better place with his smooth voice and relatable storytelling. Kenny passed away on March 20, 2020, but his music lives on. Enjoy a selection of his greatest hits today. Until tomorrow ...stay active.
---
March 24, 2020 - This social distancing thing is not easy. But with today's technology, just because you might be confined to your home doesn't mean you can't tour the world. There are multiple virtual tours out there and we have a feeling that we'll be sharing a number of them over the next few weeks. Let's start with one in our home state of Utah. If you've never been to Bryce Canyon, it is one of the most beautifully bizarre places on Earth. Check out this immersive virtual tour of this amazing national treasure.
---
March 23, 2020 - Let's start with an easy and obvious one. Even under quarantine, we gotta get our move on. With gyms closed, keep in mind that we can all stay active at home. There are many, many online options with all kinds of variety available. Today, we'll highlight one of our favorites provided free of charge by Anytime Fitness. Check out this energy boosting circuit.
Until tomorrow... stay active.