It goes without saying that we are living in unprecedented times. With everything that is going on, we wanted to offer a bit of relief from the stress of it all. The Huntsman World Senior Games produces a weekly podcast called The Active Life. Every episode from the beginning we've signed off with the catch phrase "...stay active." (You can check out all the upbeat, fun, relevant content here.)
And so, until things return to a semblance of normal (and they will eventually), we'd like to provide a daily thought on how to stay engaged. Bookmark this page and check back regularly for ideas to keep your body, mind and soul... active.
March 31, 2020 - We've travelled, strengthened our minds and had a laugh. Let's go back to a physical activity. If you are unable to go to the gym right now, or if you just don't want the expense, there are many ways to train at home. This circuit might be challenging but they share alternative movements throughout. Have fun with this work out and ... stay active.
---
March 30, 2020 - With the notice that social distancing efforts will continue in many parts around the world, we thought it might be time for another virtual tour of the great outdoors. This time, let's visit one of the least visited national parks in the United States National Parks System, Kenai Fjords. We'll get the chance to see how ice, rock and sea co-exits as they have for thousands of years. We'll rappel down into a crevasse in a glacier and kayak among icebergs. This is a fun one and another way, when you're stuck at home, to ... stay active.
---
March 29, 2020 - Houses of worship are closed all around the globe. Today, our suggestion is to find some way to commune with a higher power in whatever form feels right for you. Prayer, meditation, service, contemplation, it makes no difference. Finding spiritual strength is another way for each of us to … stay active.
---
March 28, 2020 - When all this all over, and someday it will all be over, you might want to shake things up a bit and travel. For that next trip to France, let's learn top 10 basic French words every BEGINNER should know. It's just one way to keep your mind engaged and ...stay active.
---
March 27, 2020 - My mom always says, "Sometimes you have to laugh to keep from crying." And after all, laughter really is the best medicine, isn't it? With that in mind, how about a laugh today? What if the drawings your kids or grand kids made were real? An artist re-imagines what the world might look like if it were designed by a child.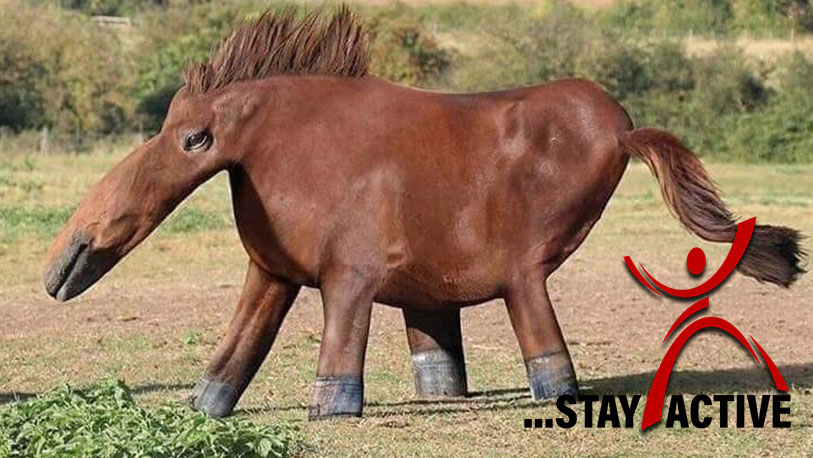 ---
March 26, 2020 - Let's to something fun today. Have you ever wished you could draw a little better? In his intriguing TED Talk, Graham Shaw believes drawing is more about belief than ability. In a few minutes he demonstrates how anyone can draw simple figures. He'll also share how this simple act can make a positive difference in the world.
---
March 25, 2020 - There is power in music. It makes us laugh. It makes us cry. Music can motivate us and it can help take our minds off of our challenges. Today, we want to pay tribute to one of the greatest in the music world. Kenny Rogers (1938-2020) made the world a better place with his smooth voice and relatable storytelling. Kenny passed away on March 20, 2020, but his music lives on. Enjoy a selection of his greatest hits today. Until tomorrow ...stay active.
---
March 24, 2020 - This social distancing thing is not easy. But with today's technology, just because you might be confined to your home doesn't mean you can't tour the world. There are multiple virtual tours out there and we have a feeling that we'll be sharing a number of them over the next few weeks. Let's start with one in our home state of Utah. If you've never been to Bryce Canyon, it is one of the most beautifully bizarre places on Earth. Check out this immersive virtual tour of this amazing national treasure.
---
March 23, 2020 - Let's start with an easy and obvious one. Even under quarantine, we gotta get our move on. With gyms closed, keep in mind that we can all stay active at home. There are many, many online options with all kinds of variety available. Today, we'll highlight one of our favorites provided free of charge by Anytime Fitness. Check out this energy boosting circuit.
Until tomorrow... stay active.